Field Trips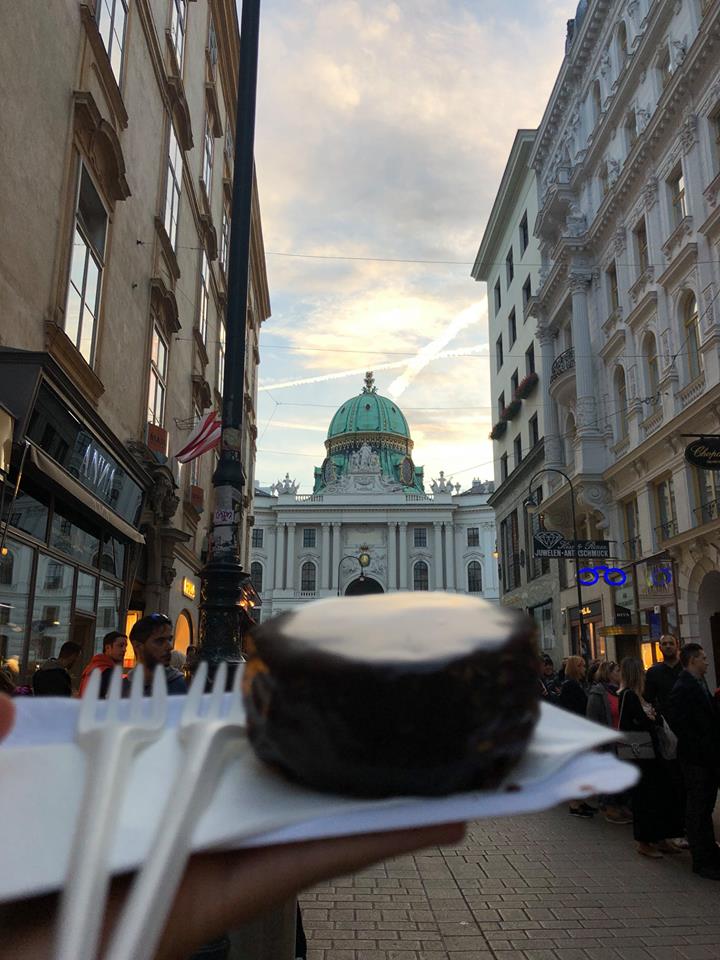 At regular intervals, the Program staff arranges excursions to historic and scenic sites, such as museums, exhibitions, archeological excavations, monasteries, castles, and vineyards.
For more information about travel in Austria, you may wish to visit the Austrian National Tourist Office Site. Go to the AEIOU site for an attractive variety of Viennese and Austrian panoramas
Theater and Music
Konzerthaus, Großer Saal
Participants attend plays at the famous Burgtheater, the Volkstheater, and other renowned venues. The group also procures tickets to classical and modern orchestral performances at the Musikverein and Konzerthaus, as well as to outstanding choral and vocal soloist performances throughout Vienna. You may wish to get into the spirit with a little Austrian music. Check out the Wiener Szene and Der Falter sites for more information on music and theater in Vienna.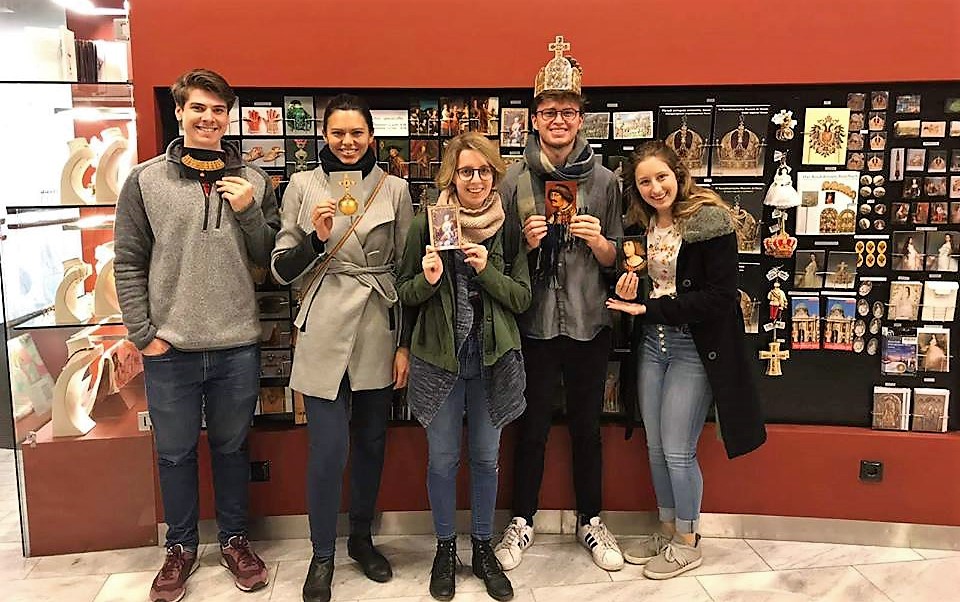 Sports
Vienna Woods near Sophienalpe
Vienna is located at the edge of the Vienna Woods in the eastern foothills of the Alps. The location offers excellent opportunities to hike and bike in the beautiful country. Students may register for sports courses and activities at the University of Vienna. There are many sports clubs offering a variety of organized athletic activities. In past years students from the Austria-Illinois Exchange Program have participated in 10-K runs and joined volleyball and soccer teams. A week of skiing is part of the year-long program. For a glimpse of the ski week venue and more information, see the Berghotel Seidl-Alm.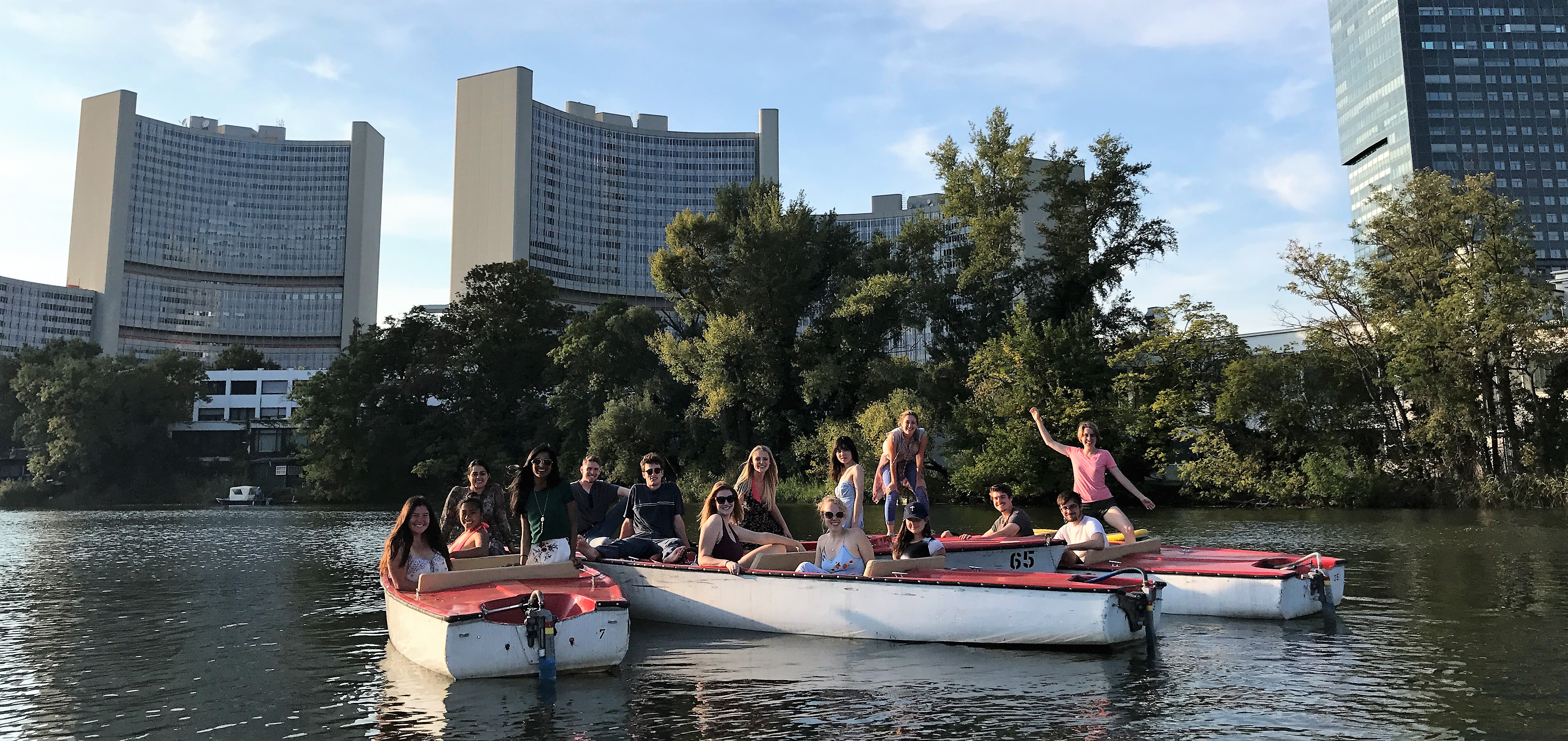 More typical IiVP events and excursions....
Both Semesters
Historic walk "700 hundred years of history in two hours" through the first district of Vienna

Guided tour in and around the Naschmarkt

Hiking/City Tours;

Museums Events

Concerts at the Musikverein and Konzerthaus

Theater Visits

Welcome & Departure Dinners

Table Tennis Tournaments
Fall Semester
Idyllic hike on the Kahlenberg

Boating exploration of the AlteDonaube

Hike on the Raxalpe

Long Night of the Museums

Christmas Markets

Viennese Balls

And Much More:

City Bike tour of Vienna, first concert, tree-planting festival "Wald der JungenWienerInnen", Voicemaniaopening concert, Stammtische, Winetasting at the Neusiedlersee, Weihnachtsmarkt concert; Skiing…
Spring Semester
Week long ski trip prior to the semester (optional with additional costs)~ Receive KIN 

credit

Easter Markets

Free Open-Air Concerts

Festival of Joy: Konzert der Wiener Symphoniker at the Heldenplatz

Opening Wiener Festwochen Rathausplatz

Summer night`s concert of the Wiener Philharmoniker in Schönbrunn

Danube island festival (Donauinselfest)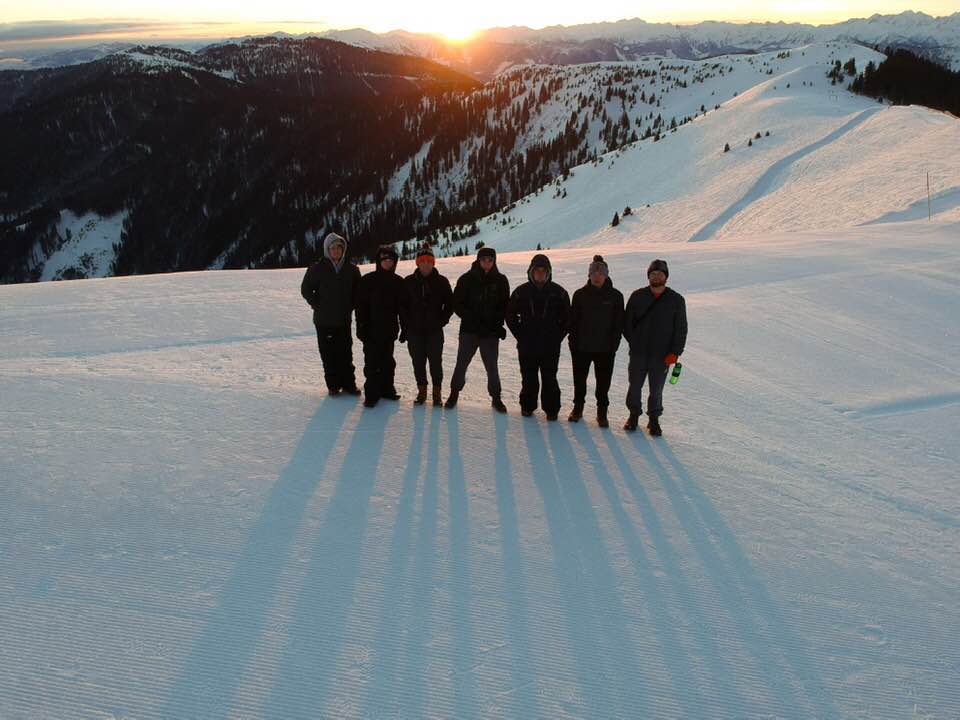 Sunrise Walk at the Ski Week 2019 in Saalbach Hinterglemm. Photo Credit: Michael Cummings.